Redbox VR are Blackpool-based suppliers of bespoke charging and storage kits for the most popular virtual reality (VR) headsets. They have partnered with us at Parotec to develop their highly specialised cases which has enabled them to reach new markets. Find out more about our successful collaboration below.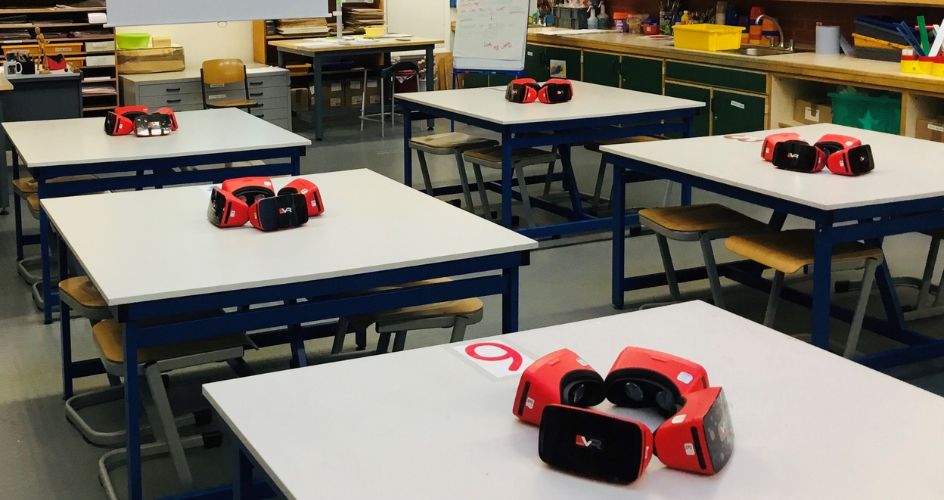 How the partnership was formed
We initially met Redbox at a trade show in 2016. Gary Lily, our Director of Sales and Marketing, recognised Simon, the CEO of Redbox, on the next stand to us from when Gary had previously worked at Apple.
At the time, Simon was making wooden VR equipment cases himself, which was very experimental at the time – VR in an educational environment didn't exist back then. We explained to Redbox how we could build everything they needed for the VR headsets within the box, such as custom-made foam inserts and USB ports, so the kit can charge whilst being transported.
How the collaboration works
The creation of the cases and custom foam inserts is a collaborative process.
It involves the following steps:
The customer tells Redbox what specifications their kit requires, and this is communicated to us.
We create a 3D design (any new product specifications are added to our database for future use).
Redbox sends the design to the customer.
If the customer is happy, we build a prototype.
Redbox tests that everything fits perfectly.
If all is good, it goes into production.
How custom VR cases originated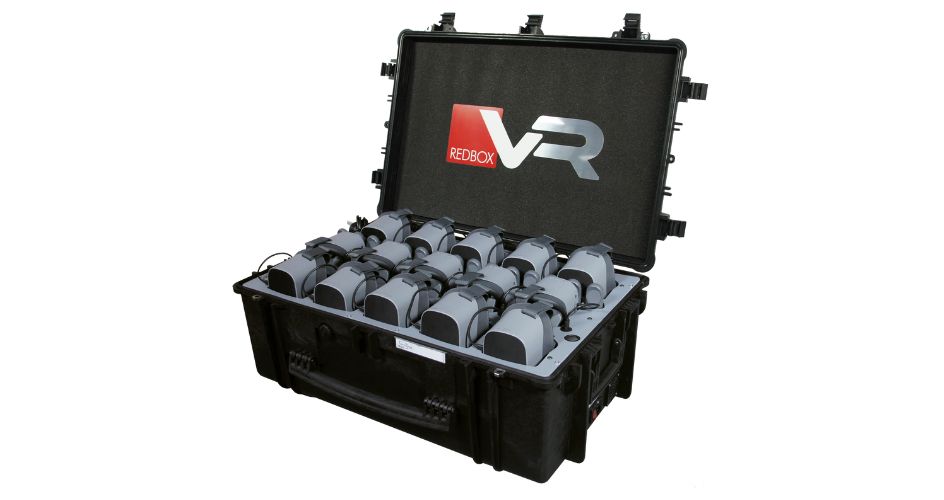 Originally, we started working with Redbox to produce kits designed for schools, which was their main business model as part of their Google Education partnership. The schools needed cases built to contain anything from five to 15 kits.
The virtual reality experiences offered to schools completely revolutionise the students' experience – instead of an expensive day trip out, VR educators can visit the classroom and 'take students to ancient Egypt' in a virtual world.
Working on 'blue light' projects
When the pandemic hit, schools were closed, so Redbox presumed that would mean a reduction in business. However, an unexpected pivot happened.
They suddenly started receiving phone calls from the 'blue light industry' (several police forces, NHS trusts and the Royal Air Force). They were looking at alternative, virtual ways of training their new recruits because travel bans meant they were unable to use their regular on-site training.
These customers use software within the VR headsets, with training programmes ranging from flight simulator scenarios, to working at dangerous heights.
Being able to use this software in a VR environment has saved these industries hundreds of thousands of pounds – for example, when fire brigade training is taking place, it costs around £10,000 to set up a 'fire room'. This is a room, such as a bedroom, that is set alight as part of firefighters' training.
However, now they can record a 10 minute, 360 degree video of one of these rooms and use it in training repeatedly to show what should be done in this situation and what has gone wrong previously.
How efficiency has increased the range available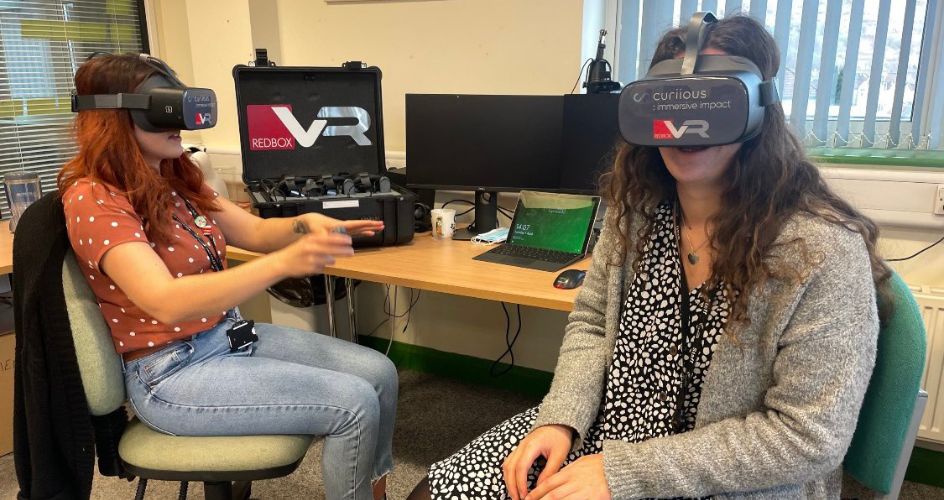 Our work with Redbox means we are able to collaborate quickly and efficiently to get cases through the door as soon as possible. We have built up a database of the typical components that Redbox uses, so there is no need for us to individually scan the products each time.
This has made the production process incredibly efficient and reliable, meaning we have helped Redbox to become the preferred supplier to several police forces and NHS trusts.
This efficiency has been one of the driving factors to enable Redbox to provide a much wider offering than just the education sector.
Other benefits:
Saves money for schools compared to a day trip.
Kit can be transported easily.
Technology is stored securely and is completely safe in transit.
Custom cases can be branded and modified to house VR headsets efficiently. Cooling fans and USB charging ports can be added directly into the case.
Keeping up with technological advances
Although we now offer typical off-the-shelf cases and foam inserts as standard to some of Redbox's repeat customers, we are also able to work on custom cases very quickly.
This is especially important because VR technology changes so rapidly. It is important that we keep up to date with the latest models and specifications.
Many customers will be upgrading regularly, so we are able to provide completely bespoke solutions for dimensions of the new kit.
Bespoke technology cases and foam inserts
Our custom cases were designed with Redbox's valuable equipment in mind at all times.
We used Explorer Cases for ultimate durability, strengthened internally through custom-cut foam inserts that perfectly fit each element of the VR headset, from the hand controllers to the cables and the headset itself.
In order to increase case functionality, we also added a range of special features, including:
Internal, surface-mount USB charging portsExternal power outlet to power the device within the box
Cooling fans to reduce heat when charging
Internal wifi router so the case has its own network connection
Intelligent charging to ensure that the voltage of the device is matched
This case study has also been featured with wider commentary on the VR industry on Technology Dispatch.