Parotec's Foam Design System (FDS) allows you to specify the layout of your rigid foam inserts in a unique, online graphical editor, determine a provisional price and request an accurate quotation.
Speak to one of our experts today
What is a Foam Design System?
The Parotec Foam Design System (FDS) uses cutting-edge technology to allow foam inserts to be designed and configured using an online graphical editor.
By using this technology, we are able to supply our customers with images of how their finished foam will look, along with an accurate quote. Once this design has been created, it is permanently saved which allows further orders or edits to be quickly completed.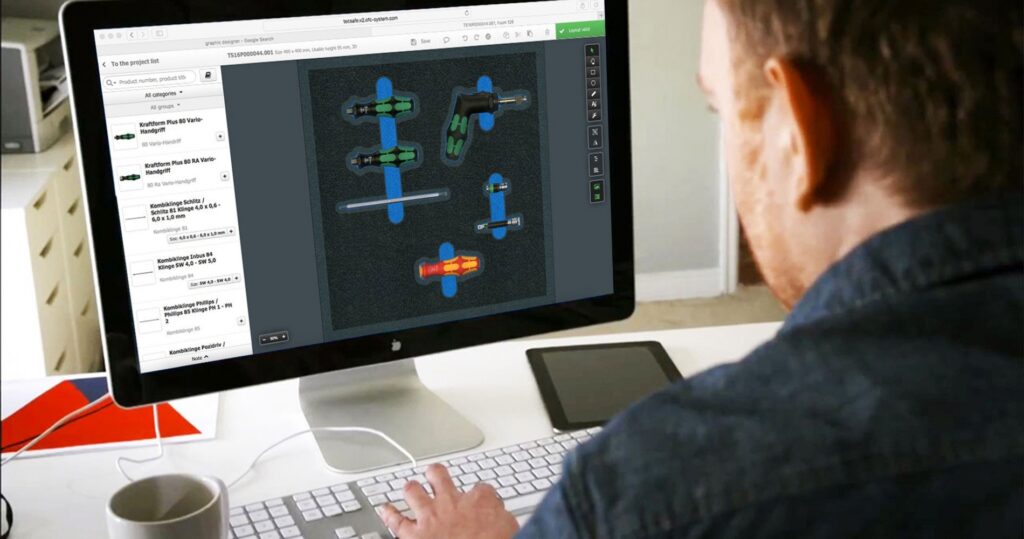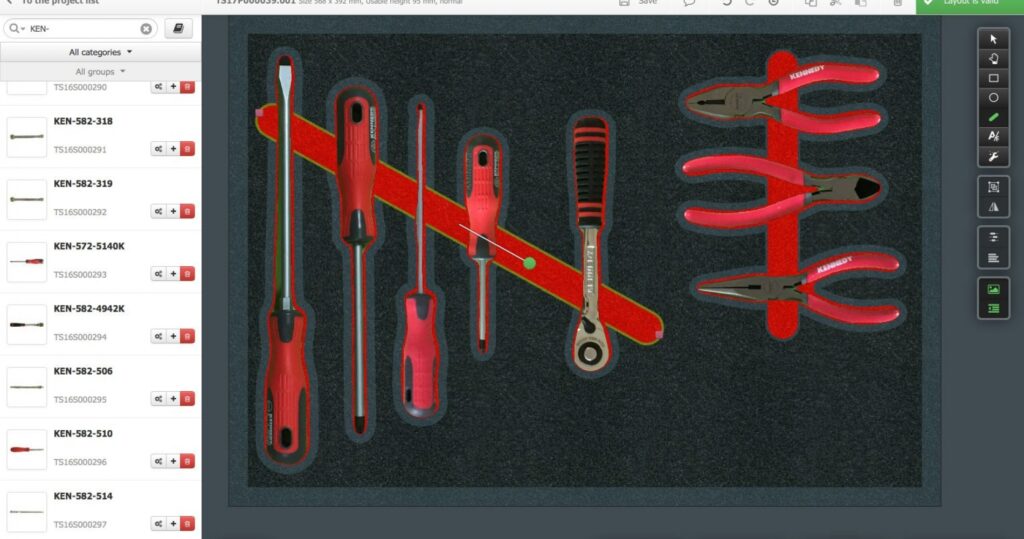 How do I use a Foam Design System?
Currently, the Foam Design System is run in-house by our team of designers who can create foams to your exact specifications.
By sending in one of our special scan sheets, our team doesn't even need to see the tools or objects you wish to place in foam. Simply place them on the sheet, take a photo and email it to us.
From there, our sophisticated software can detect the profile and create a visual image of the item in the foam.
For larger customers who wish to create repeat orders, an individual login for your site can be generated along with your own personal library of tools. This is so you can create and plan your own foam layouts and simply email them to us to be checked and cut.
If you are interested in using Parotec FDS, please fill out the contact form below and one of our team will get back to you.